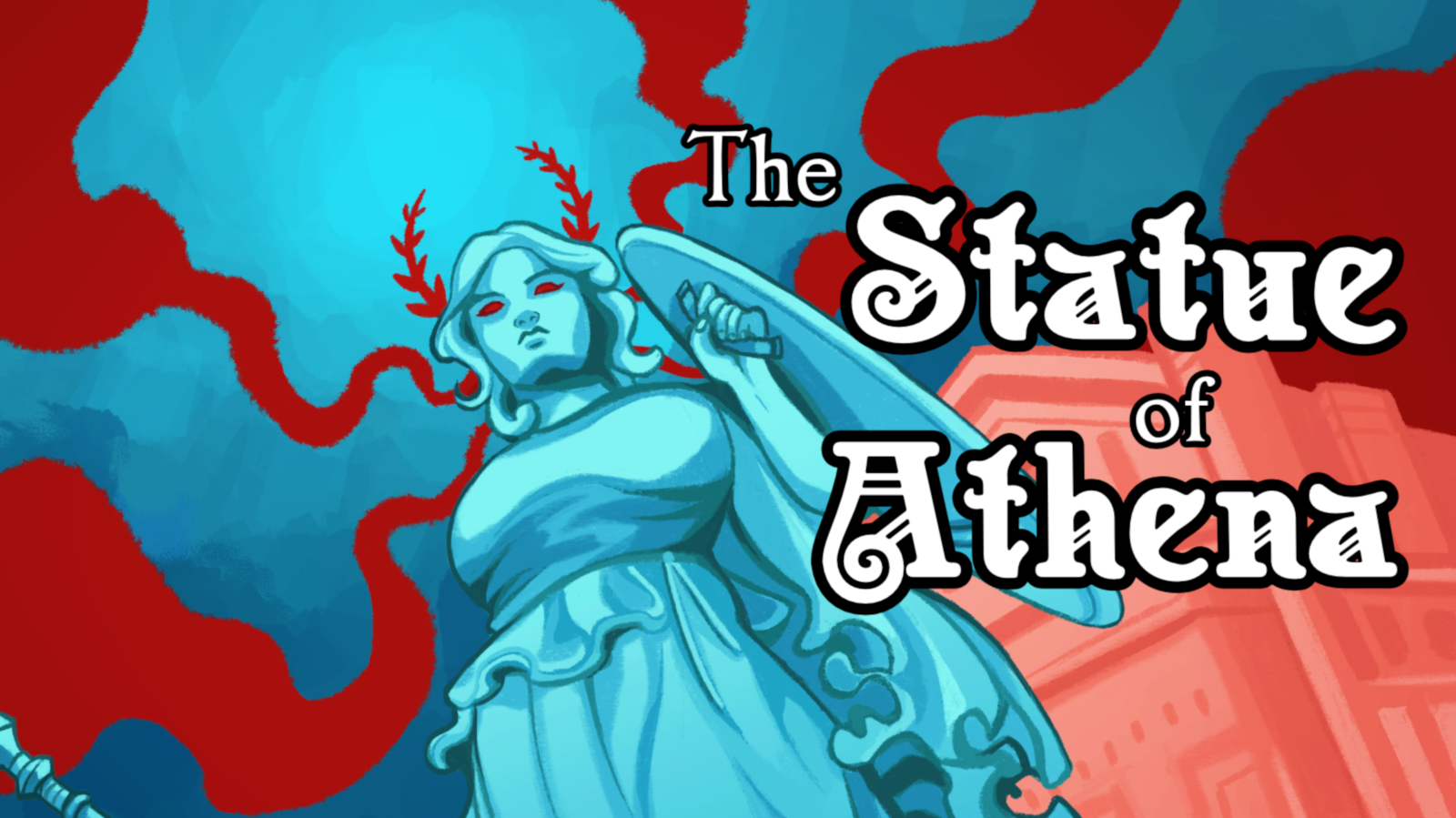 The Statue of Athena
This project is currently in final stages of development, mostly final proof reading and some sensitivity reading.
---
In the ever disputed lands of Alsace and Lorraine, south of Colmar and near Mulhouse, is the small town of Wittenheim - a place with a statue full of gossip and legend. In the market square of the little village stands a lovely and ancient bronze that the locals claim to be Athena. Dressed in long flowing cloth, she stands behind a large round Greek shield with her hand on the top edge, and holding a dory longspear in the other. Proud she stands and clearly victorious because of the grand laurel crown on her head. None know when Athena made her way to Wittenheim, but she is their patron, their beloved, and many locals claim their guardian angel through conflict after conflict in the region.
It is currently 1872, and Germany has only recently demanded Alsace-Lorraine as part of peace with Napoleon III's France. Tensions are high as the previously French region is being re-incorporated into the German state once again.
---
This book is a Quick Start for the Beta Maxxthulhu game. Beta Maxxthulhu is a pulpy Weird Tales genre roleplay game that should remind players of such media features as The Mummy, Indiana Jones, Lara Croft, and if you want run a bleaker world it can easily handle your more Mythos-Cosmic Horror as well.
Inside you will find:
A compressed version of the rules, trimmed back to cover the material needed to complete the module and a little bit more.
Six pregenerated characters.
A short prebuilt module - "The Statue of Athena"
A blank character sheet
If you enjoy this book, then consider getting the full version of the game, which includes significantly more resources for players and GMs.
Writing, Editing, and Layout by Andrew Chirgwin (@halflingcaravan on Twitter)
Cover Art by Marina Papetti (@sarenhale on Twitter)
Purchase
In order to download this game you must purchase it at or above the minimum price of $4.99 USD. You will get access to the following files:
Statue of Athena_Digital.pdf
12 MB
Beta Maxxthulhu ZiggEd CharSheet.pdf
2 MB