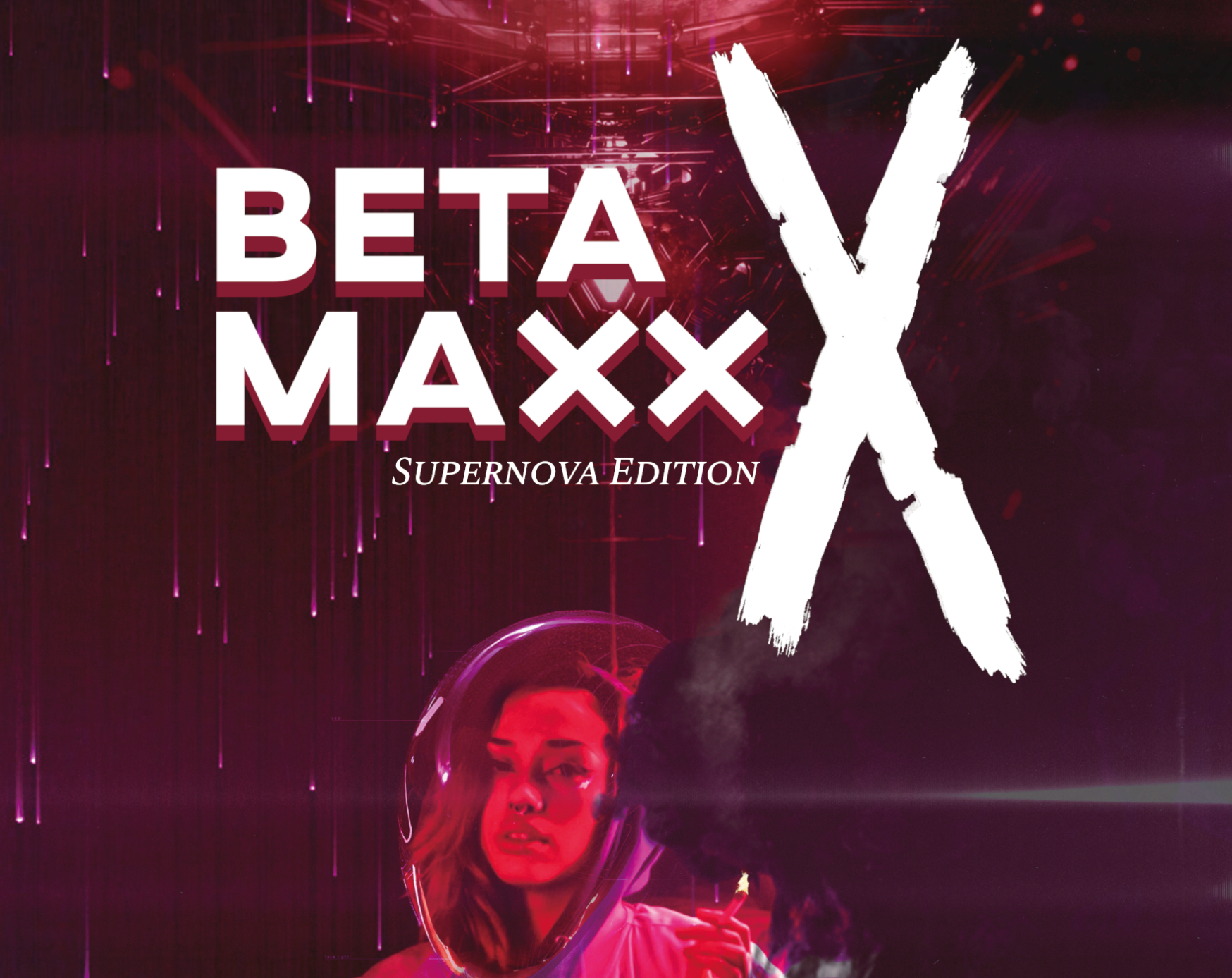 Beta Maxx X
They'd agreed to the contract. Jana, Izaak, P'Thelidor, and Metum had taken the 40,000 credits, and in return they were to find Esilim in the Melannan Embassy and deliver him to the Melannan who names himself Gadget. Then Gadget has promised you a device that will let you locate the Home Node of the AI which calls itself Hercules Omega. After that Izaak and Jana will be able to go on their honeymoon, P'Thelidor can find his way into another mess, and who knows what Metum will go do.
So, all that leaves is: getting a floor plan of the secret areas of the Melannan embassy, finding a way into the secret areas embassy, finding Esilim, finding a way out, and manage to not have anyone killed in the process.
It's not the worst problem. Maybe. Actually, maybe it is. It's going to be a rough few weeks.
First steps first; the building plans.
---
Beta Maxx X
Beta Maxx X is a Space Opera/Space Fantasy high action game that leans hard into its Sci-Fi, Action Movie and Fix-It Team Tropes. Using a new system (Beta Maxx) that designed to allow lots of player flexibility to solve challenges, but with enough structure that players are feeling like they are being presented with something intended to guide them and the GM through a narrative.
#AusTTRPG #AusRPG

Purchase
In order to download this game you must purchase it at or above the minimum price of $14.99 USD. You will get access to the following files:
BMX Supanova V2_Digital.pdf
7 MB
Download demo